I read the most books I've EVER read in one calendar year in 2015 (133 books!). Although I read a lot of older books, I did manage to catch some that were fresh off the press.
These were my top three favorite books published in 2015.
---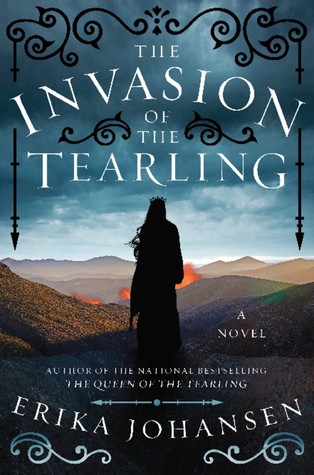 The Invasion of the Tearling by Erika Johansen is the sequel to The Queen of the Tearling–a post-apocalyptic fantasy about the descendants of a group of people that travelled from American to England.
Queen Kelsea is now dealing with the effects of breaking the treaty with Tear's neighbor, Mortmesne. Johansen steps up her game in the sequel by adding a second point of view, told through Kelsea's visions of a woman (Lily Mayhew) dealing with pre-Crossing troubles in America. She also excels at conveying a wealth of truth in how young women actually think. Kelsea becomes such a beautifully, refreshingly real woman. I highly recommend this series.
---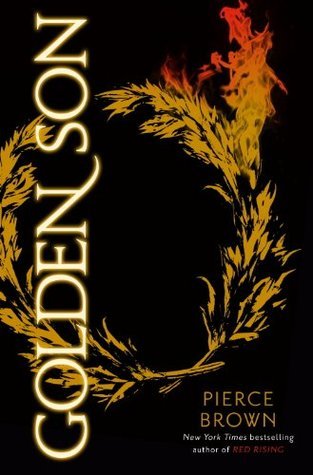 Golden Son by Pierce Brown is the sequel to his fantasy debut, Red Rising, which is about Darrow of the Red caste. This space-world is hugely separated by caste, to the point of genetic tampering depending on color. The Reds are at the bottom of the totem pole, slaves to the Golds. Darrow is part of a Red rebellion against the Golds that explodes into action in this book.
Golden Son quickly became one of my favorite speculative fiction series in 2015, when I read both novels. The politics of different human castes (genera, really) and intellectual battles in space are just so masterfully written. The humanity even in this far-off future is remarkably realistic and the situations that Brown puts his characters into are crazy and terrifying and wonderful.
---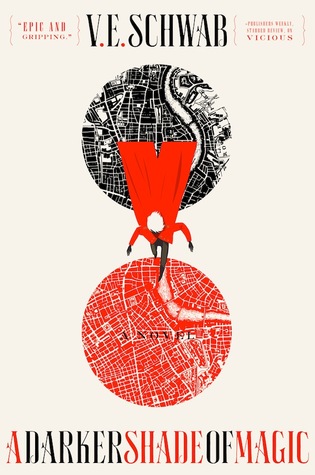 A Darker Shade of Magic is a story about the last magician who can travel between parallel versions of London. Grey London is boring and lacks magic. Kell is from Red London, filled with magic and music and all things wonderful. Next in line is White London, where magic has been nearly used up and everything is creepy and awful. Last in line is Black London, a dark land cut off from magic.
Kell is an ambassador for the Prince of Red London, and he gets up to all sorts of rogue-ish fun. He bumps into another rogue, Delilah Bard, and the two set off to have a "proper adventure." A Darker Shade of Magic is a mix of swashbuckling fun and deadly secrets and assassins. I'm excited to read the sequel, A Gathering of Shadows, scheduled to release in late February.
---
Coming soon: favorites read in 2015 that were published pre-2015.